Broken Walkie Talkie in Ireland? We can repair your two way radios now!
Why spend money buying new radios and accessories?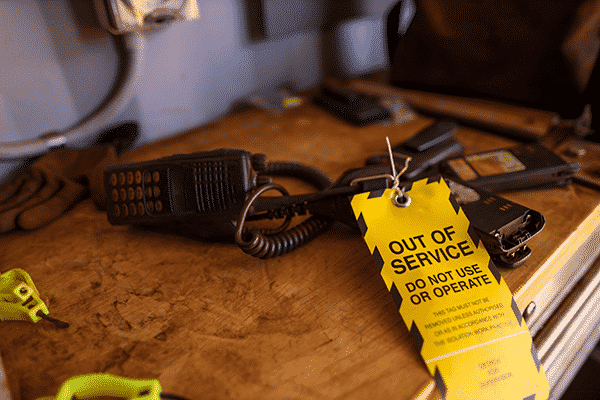 For over 20 years, Choice Communications have been delivering a high quality radio repair service to our customers in Cork, restoring your two way radios to their original functional condition. Bring your defective units to us and we will have them fixed and functioning properly in no time at all.
We understand that your two way radio equipment is one of the important investments you have made. Our experienced technicians will fix almost any issue you have on all of the leading radio brands such as Entel, Motorola, Vertex Standard, Mitex and ICOM. From broken antennas to power faults, software faults, speaker faults, microphone faults, audio jack faults, charging faults, mainboard faults and more. We can fix and repair all of these for you.
We repair using genuine parts and guarantee our walkie talkie repairs for 30 days!
We make use of the best techniques and tools in every repair that we carry out and we only use genuine OEM parts so you can be assured of a high quality, lasting repair. What's more, we will guarantee any repair we carry out for 30 days. Should the same problem occur again, we will fix it for free. We have over 20 years of experience carrying out two way radio repair.
We will be more than happy to provide you with a competitive quote for your walkie talkie repair. We are also happy to advise you on how to care for your two way radio equipment, to help you in limiting any future issues. Feel free to get in touch with us.
There can be many clear benefits to hiring your radio equipment as opposed to purchasing a fleet of your own. A few of the most obvious benefits are:
Cost Efficiency – Fixed pricing means that you can plan your budget and you will know upfront exactly how much it will cost for your intended period of hire.
Practicality – You may not have a constant need for radio communications equipment. In this case, two way radio hire is a very sensible and practical solution.
Support – All of our equipment will be maintained by us for the duration of your hire period. We've got it covered.
For more information on rental why not visit our walkie talkie hire page. 
Or send us an email to info@choicecommunications.ie to inquire about getting your two way radio repaired today. Or visit our facebook page for more updates.